Visualizing your medical data in augmented reality is now possible with MedReality. Simply upload your 3D files or submit a DICOM set and watch your data come to life right before your eyes!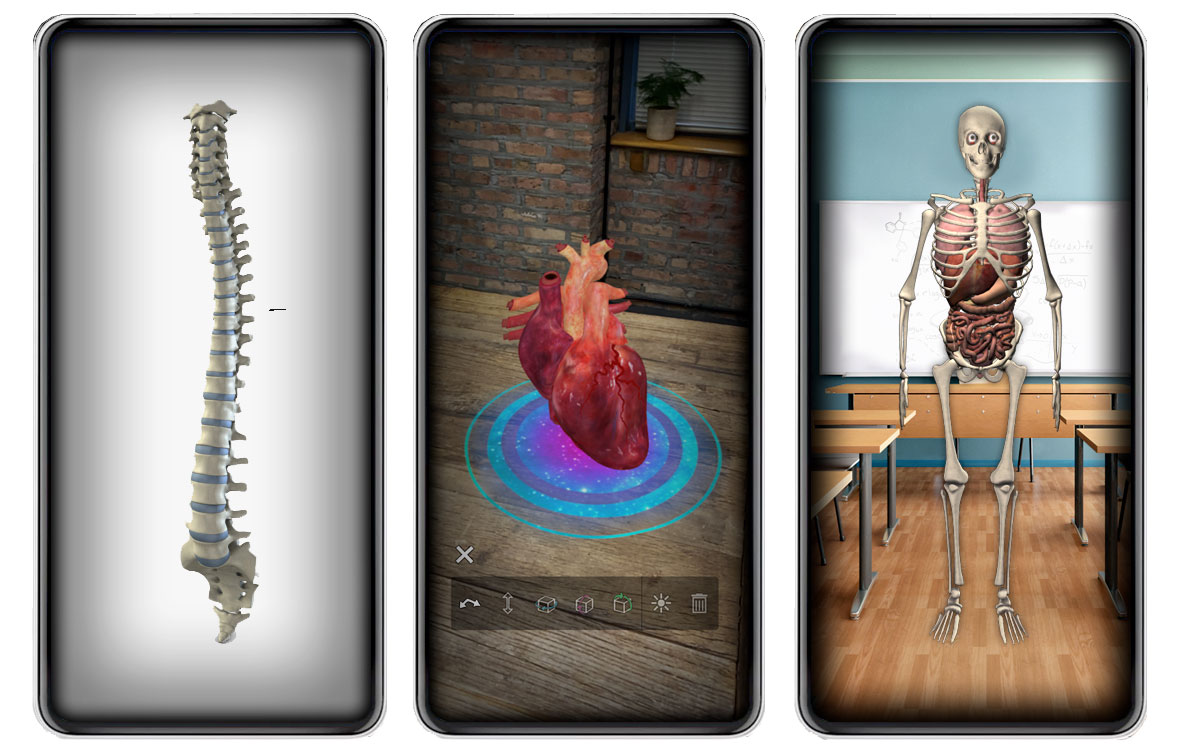 MedMirror
MedMirror allows medical scans to be overlaid on top of a person in real-time, providing a virtual lens inside the body. It's a uniquely engaging and innovative way to learn about human physiology!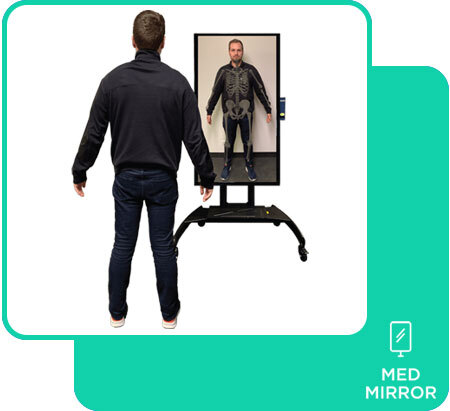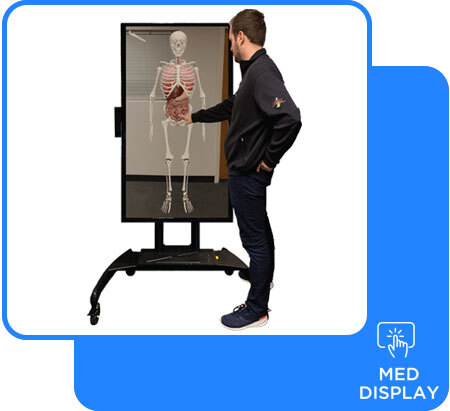 MedDisplay

MedDisplay allows 3D medical models to be seamlessly overlaid onto the real world, and intuitively experienced by moving, rotating, and resizing them in real time directly on a large touch screen interface.
MedCreator
MedCreator turns physical specimens into photorealistic 3D visualizations quickly and easily with our fully automated 3D scanning technology. Lab staff and clinicians can retrieve digital 3D specimens immediately and view in AR at any time on mobile devices.