We're Proud To Be Working With:
Learning 3D anatomy is best accomplished by combining rote anatomic teaching with real world 3D patient specific anatomy – and that should be available to any user on any device where the learner is. Thyng is making that available today with the MedReality Platform and the MedReality Marketplace .
Dr. Jonathan Morris
Mayo Clinic
Experience a Real Covid Infected Lung in 3D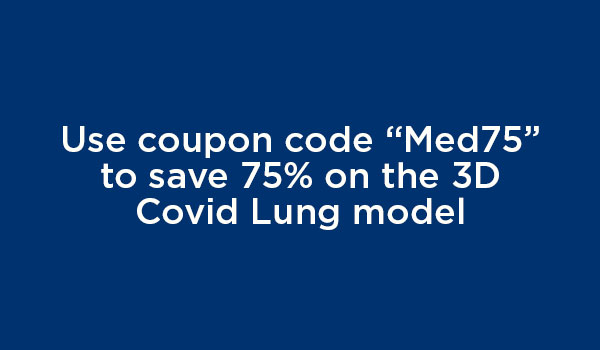 How It Works

Login on the web or download the MedReality iOS app and create an account
Upload your 3D model or Dicom on the MedReality website
View your 3D model on the web or on your iOS Device
Ready to submit a 3D Model or Dicom?
MedCreator
MedCreator turns physical specimens into photorealistic 3D visualizations quickly and easily with our fully automated 3D scanning technology. Lab staff and clinicians can retrieve digital 3D specimens immediately and view in AR at any time on mobile devices.
Watch MedReality in Action: