The MedMirror is a new and exciting way to engage patients. The MedMirror uses advanced 3D body tracking technology to provide fun, educational and interactive experiences on a freestanding display.
Overlay life-sized 3D medical models and animations to better understand your body.
View general or patient specific anatomies.
Become your favorite character or superhero to provide an inspirational uplifting experience.
Perfect for lobbies, waiting rooms and children's hospitals.

The MedCreator is an automated 3D scanner that creates photorealistic 3D scans of tissue and organs.  Turn specimens into 3D models at the touch of a button!
Create an easily accessible digital library of photorealistic 3D specimens
User friendly one touch workflow and automated scanning process that reduces manual effort by 90%
Digital copies of specimens free up space in the lab
Operates without a network or internet connection
Holding solutions to capture complete surface area scans of each specimen
Explore this model scanned with MedCreator ↑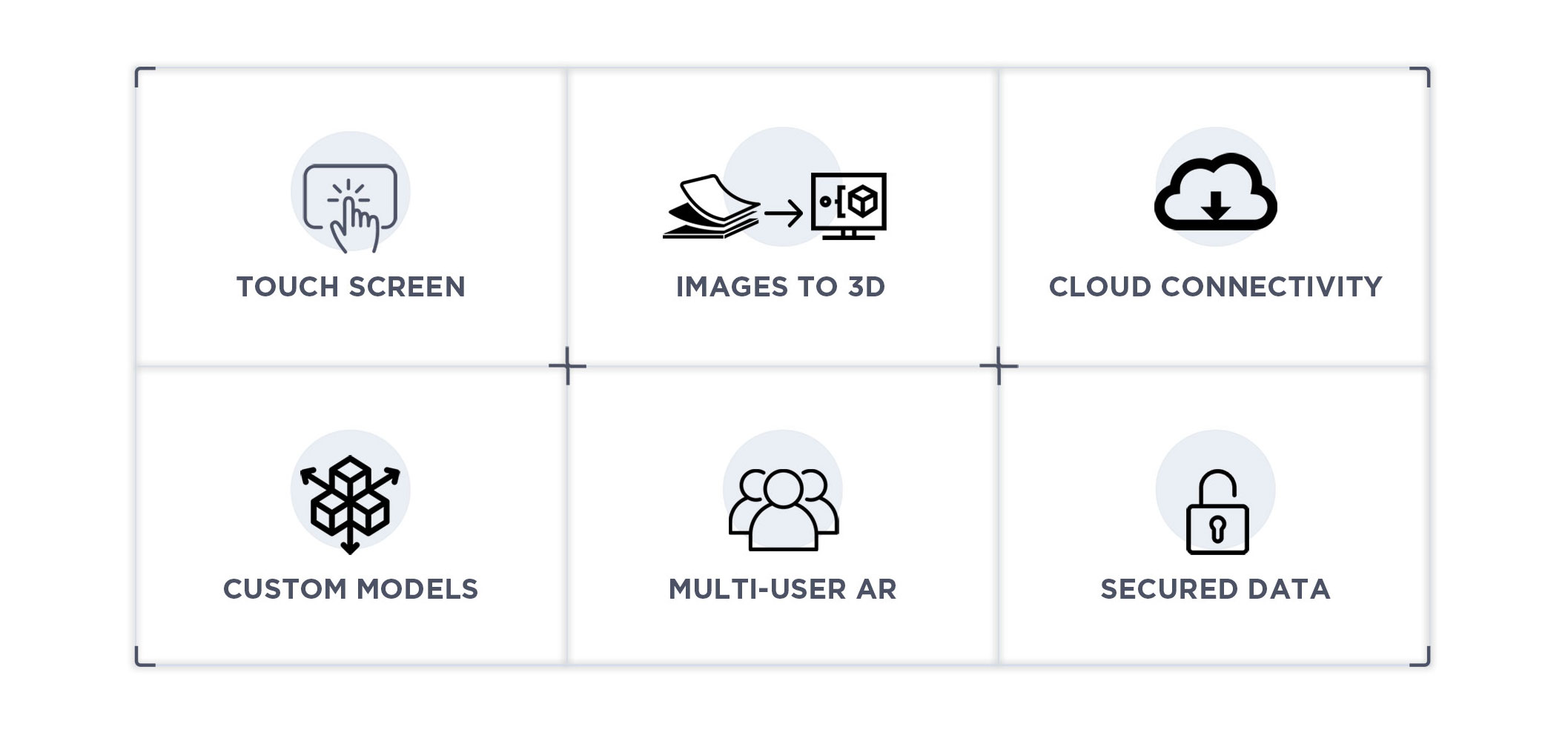 Contact Us for MedMirror Pricing
Contact Us for MedMirror Pricing